The New EP "Things Above Ground"
Events
2018 SHOWS
Jan 18, 2018   The Biltmore Cabaret (w/The Long War and Gert Taberner)   Vancouver, BC   Details
2017 SHOWS
Sept 30, 2017   House Show   Vancouver, BC   Details
Sept 23, 2017   House Show   Elmira, ON
Sept 22, 2017   Farmer's Market   Landsdowne, ON
Sept 21, 2017   Avant Garde Bar   Ottawa, ON
Sept 18, 2017   Cavern Bar   Toronto, ON
Sept 17, 2017   Mahtay Cafe   St. Catharines, ON
Sept 17, 2017   House Show   Scarborough, ON
Sept 16, 2017   House Show   Brampton, ON
Sept 15, 2017   House Show   Barrie, ON
Sept 13, 2017   The Cornerstone   Guelph, ON
Sept 10, 2017   Glad Tidings Church   Cochrane, ON
Sept 9, 2017   House Show   South Porcupine, ON
Sept 8, 2017   House Show   Timmins, ON
Aug 27, 2017   The Portside Pub (w/Jess Perkins and Brendan Cade)   Vancouver, BC  Details
July 13, 2017   Kings Cafe Music Showcase   Vancouver, BC
June 15, 2017   Studio Records (w/Sheldoncole, Rachael Schroeder, Phenix Warren)  Vancouver, BC   Details
May 12, 2017   Syrian Refugee Fundraising Concert   Vancouver, BC  8pm
May 5, 2017   Things Above Ground EP Release Show   Vancouver, BC  7pm  Details
April 22, 2017   Glenn Chatten Release Show   Vancouver, BC   5pm   Details
March 25, 2017   Miller & Janzen House Show   Fort Langley, BC   7pm   Details
Bio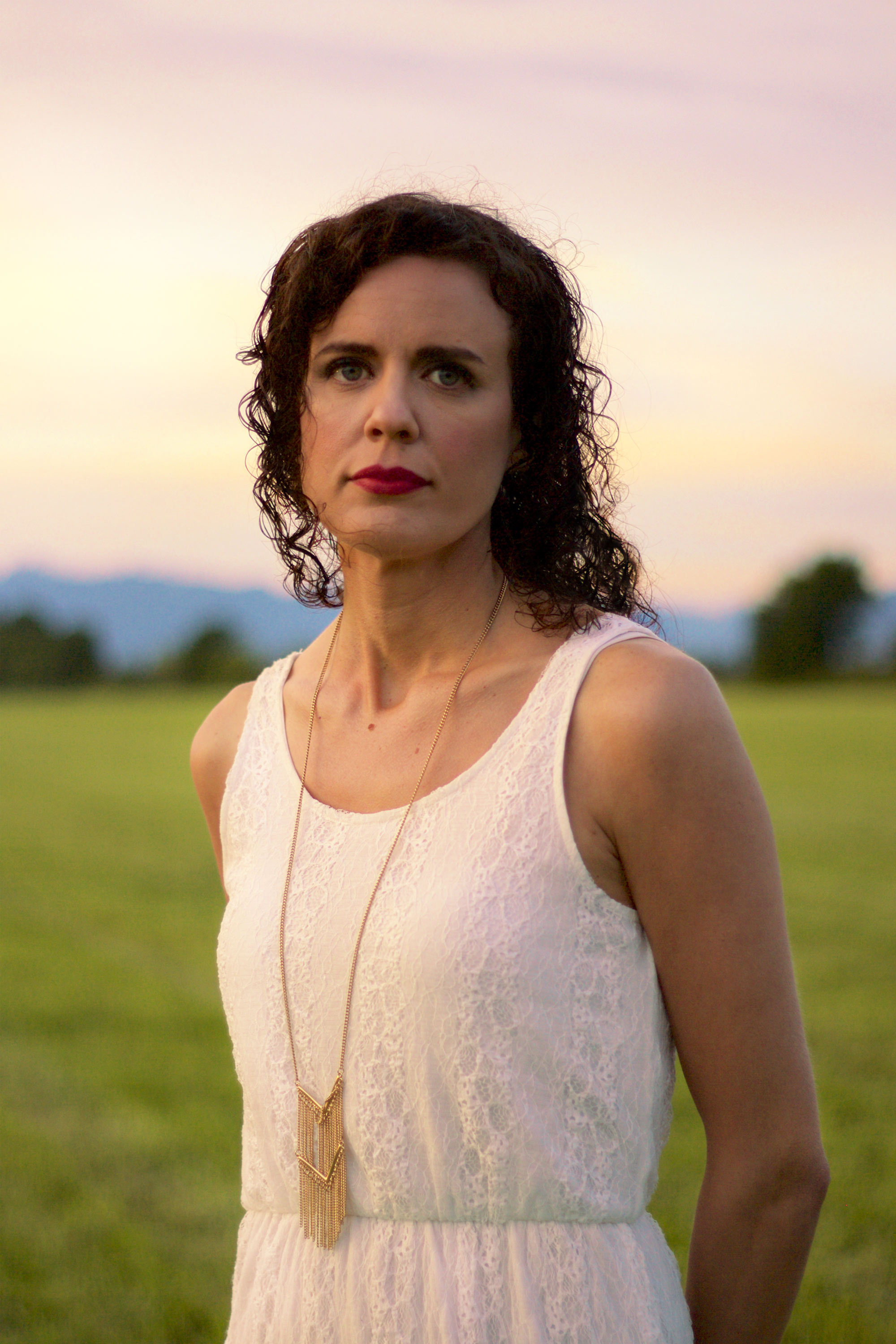 Vancouver-based indie folk-pop artist Stephanie Ratcliff is refreshingly authentic, rustic, and relatable. Her music sparks a nostalgia for a simpler time and provokes listeners to reminisce, reflect, and dream. Stephanie crafts poetry that comes to life while singing with a voice that bares human vulnerability, emotional transparency, and hope. This is art speaking to the darkness with beauty and light.
Stephanie embarked on her musical story-telling journey at the age of 16, when she picked up her cousin's acoustic guitar. Within moments of strumming her first three chords, she was hooked. She went out and bought her own guitar–a $50 classical guitar from a local pawn shop. Without even knowing the difference between classical and acoustic guitars, Stephanie began writing songs. Two years later, she was given her first acoustic guitar, an Ibanez PF10. First performing for her bedroom walls and her younger sister, she freely expressed her questions, fears, and joys through her music. Eventually, Stephanie's music allowed her to share her story on bigger stages for bigger audiences beyond the walls of her childhood home.
About Things Above Ground
On May 5th, 2017, Stephanie Ratcliff released her much-anticipated six-song album project entitled Things Above Ground. A drastic contrast from her previous studio album Memories of The World, Things Above Ground reveals a much more ethereal, cinematic sound than the freshman album – much more folk-pop in essence than traditional folk. Fans will be pleased to hear a refreshing new side of Stephanie in this EP which transcends the introspective ruminations of Memories of the World and moves towards a more illuminated, upward and outward-facing perspective.
Stephanie found her songwriting naturally shift in mood, melody, content, and creative imagination in Things Above Ground. This inspirational collection of new songs connects to the breathtaking beauty found in the gradual growth and rebirth of the natural world, as well as the unsuspecting beauty found amidst the human world of sadness and struggle. The album is conceptualized by Stephanie herself as defiant art: "Where there is so much fear, uncertainty, suspicion of 'other' and outright violence, I wanted to try to counter that with something filled with beauty and love." In light of this, her songs create a sensory oasis in the desert while still acknowledging and even embracing the quiet ache of longing. In the EP's first song, "We Won't Find Our Way Back", Stephanie touches on the topic of addiction and presents the listener with hope for healing and freedom – a new day! This message becomes the thread that connects each of the songs on Things Above Ground.
Partnering with Vancouver music producer and sound engineer Daniel Klenner of The Space Studios, Things Above Ground uniquely intermixes modern electric guitar, retro-inspired synthesizers, and beat pad percussion with emotionally-charged cello, all while rooted in classical composition. Klenner's production skills combined with a team of talented local musicians and vocalists (Nathan Schubert, Brian Chan, Ryan Cadamia, Joel Shinness, Marc Poirier, Bre McDaniel, and Jocelyn Price) help to elevate Stephanie Ratcliff's lyrically rich and powerful songwriting to brand new heights and vast soundscapes.